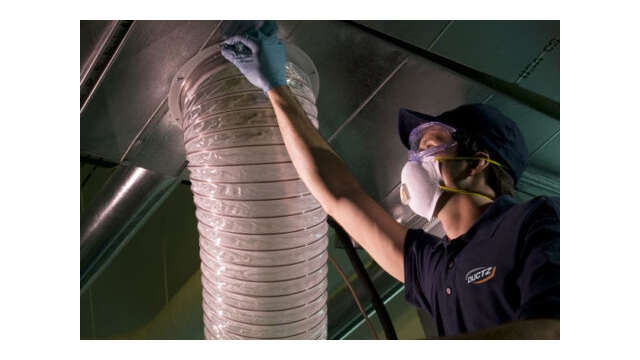 With the announcement, DUCTZ emphasizes its enhanced capabilities for cleaning and maintaining dryer vents at homes in and around its Wall headquarters. The company said that such services are vital for helping to prevent accidental fires, as dryer vents cause millions of dollars in damage annually, according to recent statistics.
For more information, see https://www.ductz.com/monmouth-central-nj
The HVAC specialists cite troubling figures from the US Fire Administration in terms of the disasters that dryer vent fires cause. Across the nation, property loss from dryer fires costs homeowners millions of dollars each year, linked to poorly maintained vents.
DUCTZ's services can provide Jersey Shore homeowners with reliable options for keeping their dryer vents in optimal shape.
"You can stop dryer fires in their tracks by having your dryer vent cleaned regularly," a company spokesperson said. "When it's time to clean your dryer vent, call the local pros. Our DUCTZ crew can keep your dryer vents clean and operational."
DUCTZ warns that while cleaning lint traps after drying typically serves to prevent fires, it does not completely remove the risk. It explains that debris can become clogged inside vents, which contributes to restrictions in air flow and, over time, cause a potentially hazardous blockage.
For this reason, DUCTZ offers services that utilize techniques designed to verify the proper working condition of home HVAC systems. In addition, the company is able to provide equipment upgrades – strengthening dryer wall vents and roof vents as well as installing vent guards for further protection.
"I had an issue with my existing dryer vent ductwork where I needed someone to assess the situation and determine what should be done," said one recent customer. "DUCTZ was at my house within the week, talked through the problems we were having, and figured out the best way to address our problem. They fixed it quickly and were clean and professional throughout."
Among other services, dryer vent cleaning options can be arranged via the company's official website or its over-the-phone contact listings.
Interested parties along the Jersey Shore, Monmouth and Ocean
Counties can find further details about DUCTZ and its full array of HVAC
services at https://www.ductz.com/monmouth-central-nj or simply call
732-256-9194
DUCTZ of Monmouth and Central Jersey
david.marsh@ductz.com
+1-732-256-9194
1933 New Jersey 35
United States
COMTEX_425740211/2764/2023-03-01T20:06:07