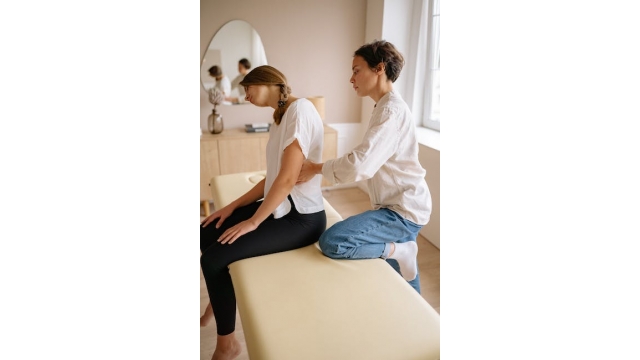 The recently expanded chiropractic services are designed to resolve joint and muscle pain and get a patient's nervous system functioning at peak capacity. The chiropractors perform thorough exams to detect vertebral misalignments and other subluxations, and perform adjustments that will prompt the body to heal itself.
More information can be found at https://www.hrcwaunakee.com
As part of its updated services, Hellenbrand Rabideaux Chiropractic utilizes a variety of chiropractic adjusting techniques, including Gonstead, diversified, Thompson, Toggle recoil, extremely adjusting, and activator. The chiropractor will use a certain technique depending on the location of a patient's pain. For example, those suffering from upper back, neck, and shoulder pain will undergo toggle recoil adjustment that targets the upper cervical spine.
The American Chiropractic Association estimates that chiropractors treat more than 35 million Americans annually. It should be noted that 77% of patients who saw a chiropractor in the last year described chiropractic care as "very effective." In fact, when it came to back pain, chiropractic adjustments outperformed all other treatments, including prescription medication, deep-tissue massage, yoga, and pilates.
Chiropractic treatment is a safe and effective alternative to medication and surgery. The chiropractors at the Waunakee practice perform adjustments using their hands and/or special instruments, leveraging proven techniques and modalities that relieve pain, restore healthy movement, and keep symptoms from returning.
About Hellenbrand Rabideaux Chiropractic
Hellenbrand Rabideaux Chiropractic serves patients in Waunakee, and surrounding areas including Ashton, Burke, Middleton, Kingsley Corners, and Verona. Its chiropractors, Dr. Nick Hellenbrand and Dr. Sara Rabideaux, treat patients suffering from chronic back, neck, or shoulder pain, whiplash, sciatica, headaches, scoliosis, sports injuries, and more.
The staff at Hellenbrand Rabideaux Chiropractic focuses on a patient's overall health, not just a specific pain center. Its practitioners combine traditional chiropractic adjustments with other health and wellness treatments such as dry needling, electrical muscle stimulation, posture and spinal screenings, and corrective stretching exercises.
A satisfied patient said, "I suffer from chronic back pain and have seen quite a few chiropractors in the past, but will definitely stick with Dr. Sara and Dr. Nick. They've been wonderful to work with–very professional and knowledgeable. In my urgent cases they've been great about getting me right in. They truly care about their patients."
Interested parties can learn more about available chiropractic services by visiting https://www.hrcwaunakee.com
Hellenbrand Rabideaux Chiropractic
info@hrcwaunakee.com
+1-608-849-5550
507 W Main St Suite C
United States
COMTEX_425687751/2764/2023-03-01T00:07:26