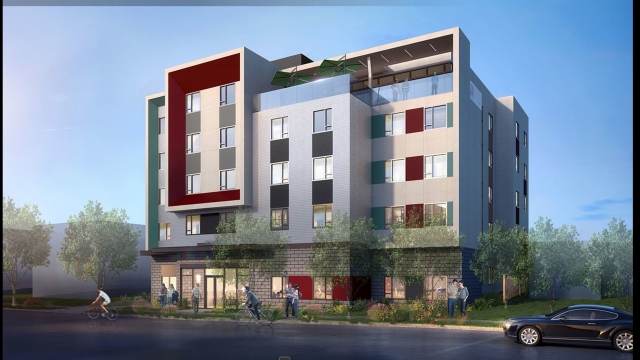 As specialists in modern, functional interiors, the firm is leading the effort to design spaces that enhance the lifestyle of residents while creating a sense of community for all. The project will offer 2, 3, and 4-bedroom student apartments, will a variety of communal spaces that feature Instagram-worthy finishes.
More details can be found at https://www.sdofficedesign.com/studenthousing/
San Diego Office Design has completed projects across a variety of sectors, including multi-family housing, hospitality active senior living, and corporate spaces, and has drawn on that expertise for the new StateSide student housing community.
A recent article from CareerGuide.com points to some of the features that students should look for when choosing suitable housing. The piece particularly recommends students choose accommodation with engaging communal facilities, such as a study hall, library, cafeteria, or entertainment room, for an enhanced university living experience.
Located a short distance from San Diego State University, the new StateSide project is a purpose-designed facility that takes into account all the needs of students. In addition to individually secured rooms, students will have access to a range of social and study areas, including a rooftop sky lounge, collaboration space, and a private outdoor escape.
"With a community atmosphere and exceptional customer service, StateSide will usher in a new era of luxury student living," a project representative recently stated. "StateSide brings an electric and lavish atmosphere reminiscent of boutique cosmopolitan hotels. Residents will enjoy access to our 2, 3 and 4 bedroom apartments featuring modern finishes."
About San Diego Office Design
CEO and design lead Tamara Romeo was recognized by the San Diego Business Journal as one of the "Top 50 Women of Influence in Design and Architecture" for 2022. Tamara aims to create spaces that foster growth and amplify culture.
"I hire San Diego Office Design time and time again," one client recently stated. "They know where to invest in special and unique touches for each property, and they share beautiful renderings to help us to understand the impact that our investment will make now and into the future."
Interested parties can find more information by visiting https://www.sdofficedesign.com/studenthousing/
San Diego Office Design
info@sdofficedesign.com
+1-619-610-9358
5005 Texas Street Suite 304
San Diego office Design
United States
COMTEX_425687744/2764/2023-03-01T00:07:25