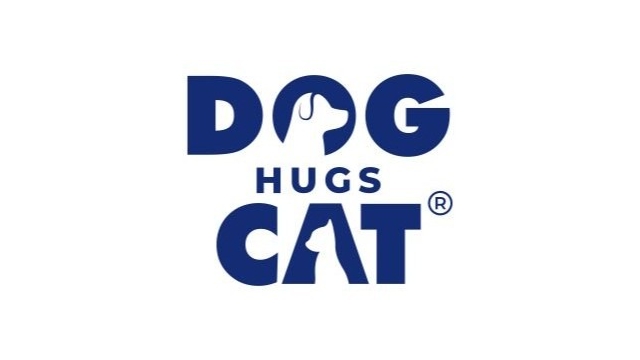 FOR IMMEDIATE RELEASE
A New Era in Pet Care Has Arrived: Dog Hugs Cat E-commerce Store Takes the World by Storm!
[Houston, Texas] 2023 marks the beginning of an exciting era for pet owners everywhere, with the launch of Dog Hugs Cat, the innovative online pet store! It sells high-quality pet products and has great customer service. The primary goal of the company is to create happy customers, both pet owners and industry members, and to constantly find new ways to wow them. The company is committed to giving back to society, and a portion of all sales goes directly to the Best Friends Animal Society (BFAS), a non-profit animal welfare organization that promotes pet adoption, no-kill animal rescue, and spay-and-neuter practices. By giving money to BFAS, Dog Hugs Cat is making a big difference in saving lives and finding forever homes for homeless animals.
Dog Hugs Cat stands out from other pet stores due to its unique features that make it a one-of-a-kind shopping experience for pet owners. The company's commitment to preserving the memories of beloved pets is evident in the free pet illustration that comes with every order. This illustration comes with both a 5″ x 7″ print and a high-resolution digital copy, giving customers a treasured keepsake they can keep forever. The fact that Dog Hugs Cat uses the Save Vanishing Species Stamp, or "Tiger Stamp," to mail pet portraits shows how much it cares about conservation. Americans who were kind enough to buy this stamp helped raise almost $7 million, which went to 135 projects in 37 countries and helped save some of the most beloved endangered species in the world. The Tiger Stamp, designed by artist Nancy Stahl, is the first postage stamp in the history of the U.S. Postal Service to raise funds for international conservation and costs only slightly more than first-class postage. A portion of each Tiger Stamp sold goes towards protecting vulnerable species worldwide.
Aside from its conservation efforts, Dog Hugs Cat also offers birthday gifts for pets. These special gifts are sent on the pet's birthday and include items such as a stylish bow tie or cozy scarf, delicious treats, a festive party hat, a birthday card, or other special items that will make the pet's birthday memorable. This is a thoughtful and unique way for pet owners to celebrate their furry friend's special day and create lasting memories. Dog Hugs Cat is a truly unique pet store that offers a shopping experience like no other. It cares about preserving pet memories and conservation efforts, and it has special birthday gifts for pets.
Additionally, Dog Hugs Cat offers a personalized AI shopping experience. The company's pet AI makes sure that the reordering process is tailored and easy, so it's easy for pet owners to get more of their pet's favorite products without any trouble. Dog Hugs Cat also offers free shipping everywhere in the world and price matching on all of its products, so customers always get the best deal possible. The company's 24/7 around-the-clock access to pet experts also means that customers can get help and advice whenever they need it. Dog Hugs Cat also gives customers a 100% money-back guarantee, so they can shop with confidence.
Dog Hugs Cat doesn't just care about giving customers great service and products. The company looks to give back to society by supporting BFAS and helping homeless animals. Also, the company is always looking for ways to improve its services and reputation in the pet business. Dog Hugs Cat was inspired by companies like Chewy, which are also in the pet industry, and wants to do better than them in terms of service and respect.
Finally, Dog Hugs Cat encourages pet owners to follow them on social media. Customers who direct message the company with a photo of their pet will receive a digital copy of their pet's portrait for free. By following Dog Hugs Cat on social media, customers can stay up-to-date with the company's latest products and promotions.
Dog Hugs Cat is a pet store that not only cares about pets but also supports the welfare of homeless animals. The company's commitment to providing exceptional service, offering unique features, and giving back to society make it an ideal choice for pet owners. With free pet illustrations, personalized AI shopping experiences, and birthday gifts for pets, Dog Hugs Cat aims to create happy customers and happy pets. Customers can follow Dog Hugs Cat on Facebook, Instagram, TikTok, Twitter, and YouTube for the latest news and promotions.
For more information, please visit Dog Hugs Cat's website at https://www.doghugscat.com/
Facebook: https://www.facebook.com/doghugscat
Instagram: https://www.instagram.com/doghugscat
TikTok: https://www.tiktok.com/@doghugscat
Twitter: https://twitter.com/DogHugsCat
YouTube: https://www.youtube.com/@doghugscat
Dog Hugs Cat
support@doghugscat.com
12333 Sowden Rd., Ste. B., PMB 365370
United States
COMTEX_425687732/2764/2023-03-01T00:07:24