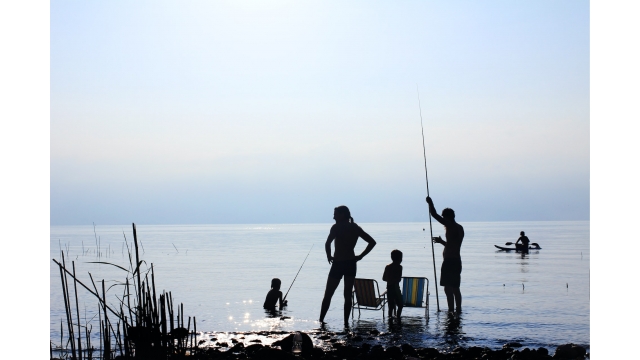 My Vacay Reel, a new media startup, aims to upend how people relive their most memorable family moments. The company promises to provide a unique viewing experience to customers, by using their raw video clips to create professionally edited after-movies along with pro-enhanced photos. The company aims to make the experience so engaging that viewers will feel as though they are right back in the moment.
Kim-Dave Willie founded my Vacay Reel–a dad of two toddlers who learned firsthand just how fast children grow up. This led him to deeply appreciate the importance of preserving cherished memories while having the opportunity. However, he felt traditional ways of viewing family photos and videos fell short of the essence that made people want to see them again and again–the way they would enjoy other types of content. To fix this, My Vacay Reel was launched to take a customer's stock photos and video clips and transform them to create an engaging experience for the viewer.
The company uses professional video and visual effects editors to rework creative assets for each customer project. They add a variety of customizations such as color grading, music, and sound effects to enhance the viewing experience. The deliverable package includes an after-movie, a beautiful photobook, and a themed collectible.
"We believe that special moments with family are some of the most important times in [some]one's life. We want to help families relive those memories in the most engaging way possible, especially for adventures such as travel and vacations," said Willie. "Our service delivers a truly transformative product that engages the viewer, transports him or her back to those important moments; and provides an experience he's proud to share."
My Vacay Reel is currently in pre-launch mode, however, it is slated to go live during the first quarter of 2023. It will offer its services to families across the United States, and worldwide. Customers interested in the service can visit the website and join the VIP list to be notified of their exact launch date. Pre-launch VIPs also get a huge price drop on their first order–check the website for details. The company is committed to providing an exceptional experience to families that want to enjoy and cherish their memories for years.
For more information about My Vacay Reel and its services, please visit https://myvacayreel.com
My Vacay Reel
City Centre Private Road
Jamaica
COMTEX_425687767/2764/2023-03-01T00:07:28