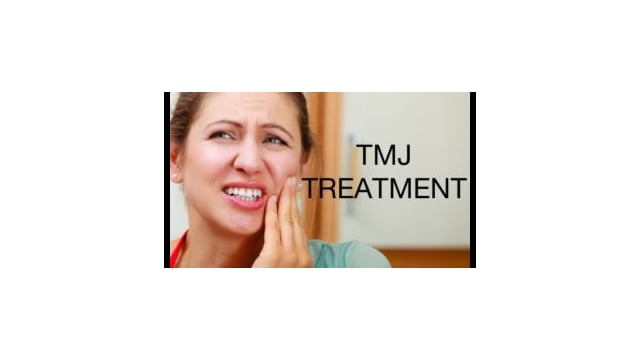 The clinic invites clients to book an appointment if they have pain in their face or jaw, neck and upper back pain, an inability to chew without discomfort, earaches, or headaches and migraines. As part of the update, diagnostic tools now include advanced biometric equipment, known as Joint Vibrational Analysis (JVA).
More details can be found at https://millenniumsmiles.com/service/tmj
Millennium Smiles' latest treatment approach includes reversible, non-invasive therapy that can be carried out over a 12-13-week period, and has a 95% success rate. The practice also offers non-reversible phase-2 therapy for temporomandibular joint disorders (TMD) that are more difficult to rectify.
According to the American Academy of Family Physicians, TMD affects up to 15% of the adult population. However, diagnosis and treatment rates remain relatively low, at only 5%. If left untreated, TMD symptoms can become progressively worse, impacting an individual's ability to chew, and leading to other general health concerns, such as anxiety and depression.
With its latest updates, Millennium Smiles aims to improve diagnosis rates and provide long-term treatment for clients in the region. The clinic's advanced diagnostic equipment is non-invasive, and investigations can be carried out in as little as 5-10 minutes.
"Failing to treat TMD can have detrimental effects on your oral health or overall health," one of the clinic's dentists recently stated. "In addition to experiencing continued or increased pain in the jaw or face, you may lose the ability to chew effectively or even the ability to open your mouth at all. Increased or spreading of back pain could also occur."
About Millennium Smiles
In addition to temporomandibular joint disorders, Millennium Smiles offers advanced diagnostic and treatment methods for obstructive sleep apnea, which can often be linked to TMD. One of the most advanced dental centers in the wider Frisco region, the practice offers a wide variety of routine and cosmetic dentistry, with 24/7 emergency appointments also available.
"As soon as you walk into the office, you're greeted with a hug and by smiling faces. The people are so incredible," one local client recently stated. "I have some anxiety and panic when it comes to the dentist, but Dr. Korous does everything in her power to make sure I'm comfortable. I would definitely recommend Millennium Smiles to anyone."
Interested parties can find more information by visiting https://millenniumsmiles.com/service/tmj
Millennium Smiles
friscodentist2@millenniumsmiles.com
+1-469-200-8123
5649 Lebanon Rd
United States
COMTEX_425687759/2764/2023-03-01T00:07:27