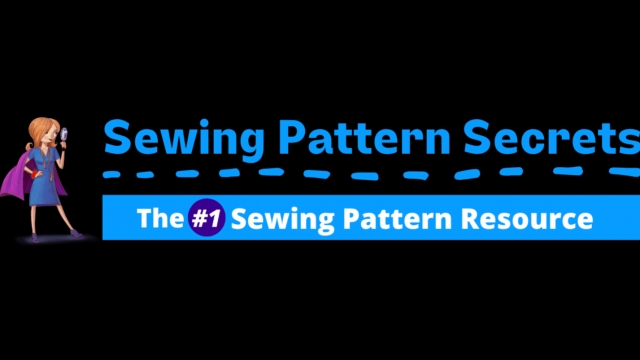 The new patterns and courses are for girls' clothing, including blouses and tops. Sewing Pattern Secrets appreciates that their new platform has become increasingly popular amongst sewist parents who are looking to make hand-sewn clothing for their children with love, and they are proud to be adding to their children's clothing collection.
More information is available at https://sewingpatternsecrets.com/vsl?el=cm
With most girls' clothing today being low-quality fast fashion, Sewing Pattern Secrets wants to empower parents with the tools to sew handmade, thoughtful and slow-fashion pieces that are built to stay in fashion and built to last. The online sewing ideas database also wants to give parents sewing patterns for clothing items that are both stylish and comfortable, as well as quick and easy to make.
As such, many of Sewing Pattern Secrets' new girls' clothing pieces can be made in as little as one hour. In order to make them even simpler to execute, the online sewing home partners their core sewing machine patterns with step-by-step instructions, material and cutting lists, detailed garment schematics, and more.
Membership to Sewing Pattern Secrets' also includes membership to their thriving digital classroom, which contains comprehensive tutorials and courses for beginner, intermediate and advanced sewers. Should a member have any queries regarding a pattern or any of its components, the head seamstress behind the platform, Molly McGuire, personally responds to inquiries and can connect members with further supplementary materials as needed.
Sewing Pattern Secrets' new girls' blouses and tops patterns include options for school days, weekend wear, special occasion wear and everything in-between. They have patterns for tops and blouses with girly and feminine embellishments, as well as more gender-neutral options.
Although the online database includes material and cutting lists, they also give sewists creative control over fabrics, prints and colors.
Sewing Pattern Secrets currently has over 125 different sewing project ideas included in their database, and they add a new pattern every month. All their patterns and projects have been developed and designed by Molly McGuire to ensure their accuracy and executability.
A spokesperson for the popular sewing platform said, "We have patterns so detailed, they practically stitch themselves together. When you become a member of Sewing Patterns Secrets, all your patterns will come with highly detailed schematics, so there is no need for guesswork."
More details can be found at https://sewingpatternsecrets.com/vsl?el=cm
Sewing Pattern Secrets LLC
support@sewingpattternsecrets.com
+1-833-739-3279
145 Great Road
STE 6
United States
COMTEX_425687756/2764/2023-03-01T00:07:27