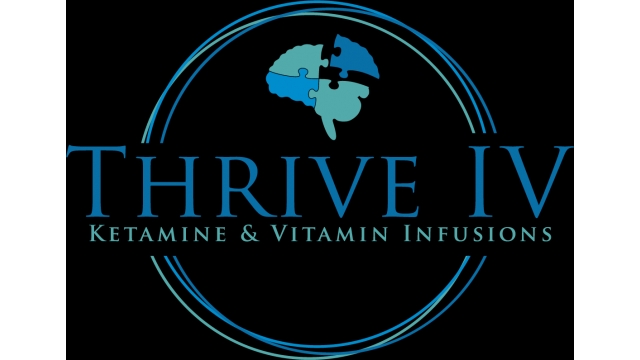 As recent clinical studies have revealed the positive effect ketamine therapy can have on those suffering from Obsessive-Compulsive Disorder (OCD), Thrive IV has updated its physician-approved IV ketamine therapy services. Ketamine treatment can help reduce the symptoms of OCD, allowing patients to achieve a more stable and positive state of mind.
Interested parties can learn more at https://www.thriveiv.net/obsessive-compulsive-disorder.php
The Dartmouth, MA IV center can now help people who have long been struggling with OCD and are unable to find relief elsewhere, offering them an accessible treatment option. Thrive IV's expert physician, Dr. Michael Pellegrino, can help guide patients to decide if ketamine therapy is right for them. If it is, Dr. Pellegrino will work with patients to develop an individualized treatment plan that suits their specific needs and goals.
OCD is one of the top 20 causes of illness-related disabilities around the globe, according to the World Health Organization. Those suffering from OCD can have uncontrollably intrusive, disturbing thoughts that negatively impact their relationships, interactions, and peace of mind. This condition also causes people to spend much of their time obsessively checking and rechecking or counting things, distracting them from their personal and professional lives. Often, people with OCD self-medicate with alcohol or recreational drugs, attempting to alleviate the pain they experience from their condition, explains the health center.
According to clinical studies, ketamine therapy can reduce OCD symptoms for 70-80% of patients. Thrive IV physicians work to make each ketamine therapy session as comfortable as possible, adding helpful medications and nutrients to the IV when necessary. Each patient's ketamine therapy process is specifically tailored to them, taking other medications, concerns, and conditions into account.
"If left untreated, OCD can interfere in all aspects of life," says a spokesperson for the company. "We specialize in adding Ketamine infusions to help increase your feeling of well-being and reduce the terrible pain, depression, or anxiety you've been experiencing. Giving you hope to live a happier and more productive, fulfilled life."
Interested parties can learn more about ketamine therapy and book an appointment by visiting https://www.thriveiv.net
Thrive IV
ThriveIVKetamine@gmail.com
+1-508-848-8089
49 State Rd
Nauset Building #102
United States
COMTEX_425687703/2764/2023-03-01T00:07:20