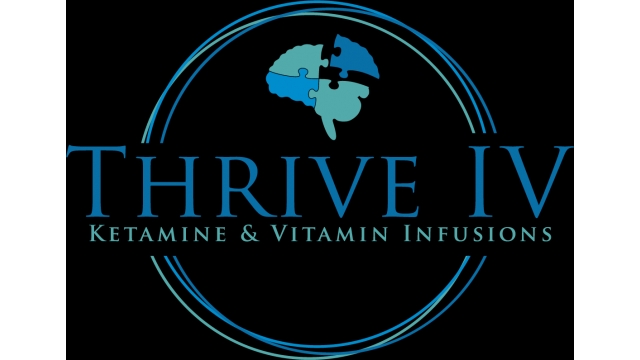 With the recent enhancements, Thrive IV wants to help patients feel more at ease when receiving their ketamine IV infusion treatment. If needed, they may also bring their own headphones and blanket to feel more relaxed. Typically, ketamine infusions take 40 minutes to one hour to be administered, with 20 minutes allocated afterward for recovery.
More details can be found at http://www.thriveiv.net
Following the announcement, Thrive IV wants to make sure that patients receive their ketamine infusions in a comfortable setting. Some patients, particularly newer ones, may experience anxiety in a hospital or medical setting. Not only does this make it more difficult for a professional to administer the IV treatment, but it may also cause the patient to inadvertently remove the infusion from their arm.
Aware of this, Thrive IV, led by Dr. Michael Pellegrino, takes extra precautions to treat patients with depression, anxiety, and OCD in a safe and soothing environment. Before any treatment is given, Dr. Pellegrino and his team conduct a thorough medical consultation to determine which ketamine infusion therapy would work best for the patient's specific condition.
For maximum comfort, all infusions take place in climate-controlled rooms that are dimmed in case the patient wants to nap during their treatment. Individuals are carefully monitored by a licensed physician throughout the infusion who may adjust treatment, as needed. Dr. Pellegrino explains that during the infusion, patients may experience mild visual hallucinations and some out-of-body experiences. This is completely normal and is a positive sign that their bodies are reacting well to the therapy.
Ketamine therapy is an alternative wellness treatment for those with severe depression causing suicidal ideations, post-traumatic stress disorder (PTSD), anxiety, and chronic pain. Depending on the patients, treatment plans may range anywhere from several weeks to several months for complete recovery. However, clients will notice immediate effects within a few hours from the first treatment.
A spokesperson for the center says, "Ketamine infusions are a revolutionary fast, safe and highly-effective adjunctive treatment for depression, anxiety, PTSD and other psychiatric disorders, as well as for a variety of chronic pain conditions."
Interested parties can find more information by visiting http://www.thriveiv.net
Thrive IV
ThriveIVKetamine@gmail.com
+1-508-848-8089
49 State Rd
Nauset Building #102
United States
COMTEX_425687705/2764/2023-03-01T00:07:20