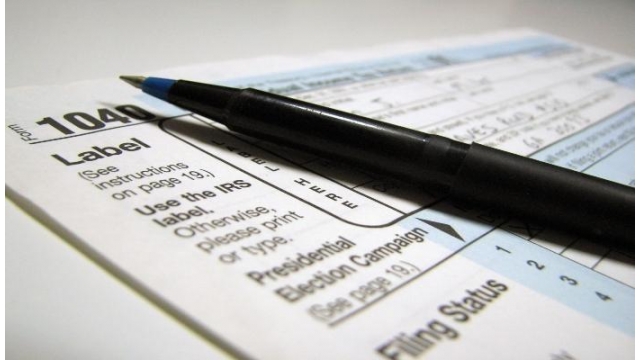 Golden Tax Relief, a certified tax planner based in Elmhurst, is introducing a new federal and tax savings service for home insurance agencies and brokers. The firm creates custom and detailed plans, which utilize legal strategies to decrease tax liability.
More details can be found at https://www.goldentaxrelief.com
"Because taxes are the number one expense of any business, we provide a structured plan so that you're paying the least amount of taxes allowable by law," says Ben Golden. Through tax planning, insurance businesses can take advantage of benefits and exemptions provided under federal and state laws to minimize their income tax payable and increase retirement savings.
"By maximizing deductions and gaining greater control of taxes, effective tax planning also helps home insurance businesses achieve their financial goals," added a spokesperson. "Golden Tax Relief specializes in tax reduction, helping companies and individuals build finances and save for investment."
As part of the new service, Golden Tax Relief's certified tax planners will develop custom tax reduction strategies, which will maximize the available deductibles in accordance with legal responsibilities and obligations.
The firm believes that tax planning is at the core of any sound financial strategy, as it allows businesses to defer tax liabilities, free up funds, and generate savings. Its tax plans take advantage of tax reforms and reliefs available to specific industries, as well as tax credits provided at both federal and state level. Combined, these strategies enable businesses to allocate more funds to retirement savings.
Additionally, through tax planning, businesses can gain a greater insight into their finances, identify possible investment opportunities, have more flexibility in tax payments, and avoid issues with the IRS.
About Golden Tax Relief
A 2022 Inc. 5000 honoree, Golden Tax Relief was founded by certified tax coach and tax resolution specialist Ben Golden. The firm, which serves clients nationwide, works with construction companies, insurance firms, and real estate agencies, as well as individuals and families.
Interested parties can learn more at https://www.goldentaxrelief.com
Golden Tax Relief
100 South York Street
Suite 214
United States
COMTEX_425687714/2764/2023-03-01T00:07:21